2019 SUMMER SCHOOL on Inbodied Interaction – Designing Technology with the Body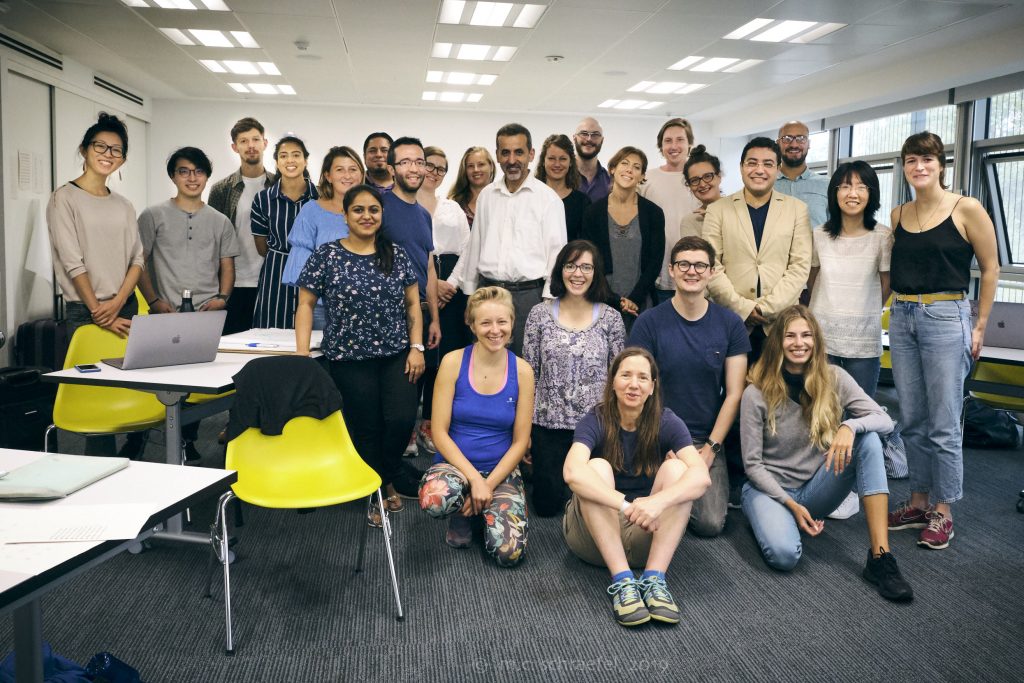 University of Southampton, UK, running from Tuesday through Friday, August 6th-9th.
July 2nd UPDATE – The Summer School is NOW FULL – thank you for your interest.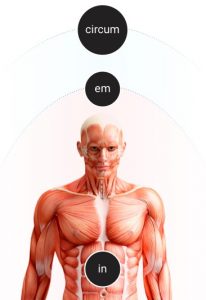 Learn how to Align your Design for the Body, with the Body
Thank you to @SIGCHI for their funding to support international travel. With it, participants are able to attend from EU, US, LATIN AMERICA, MIDDLE EAST, APAC
And with support from the EPSRC GetAMoveON Network, we have been able to DOUBLE our attendee support for the school.
June 26 Update: only five spots left! Sign up below!
A 4-day deep dive into the neuro-physio-chemico-electrico processes of the body for any researcher interested in designing new technology that involves the body – from play to prevention to performance.
Who should attend?
This summer school is specifically designed for HCI researchers – from post docs to academics – whose designs touch the body.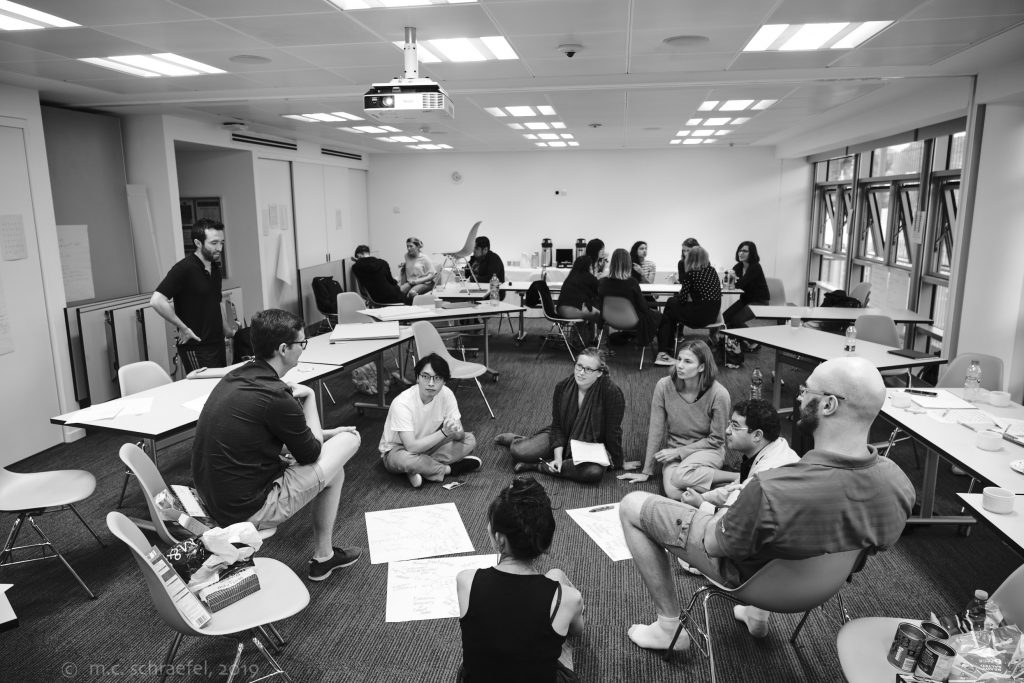 The summer school is, however, also open to anyone doing research in designing to support health and wellbeing. You will learn mission-critical knowledge about HOW THE BODY WORKS as a complex system of systems and how this can be leveraged to support the design of new health and wellbeing technology.
You will explore questions such as:
What is "the body"?
What does movement actually do for the brain?
What are hormones and how are they influenced?
What is "pain" and where is pain located?
How do we FEEL?
How and why is the gut the second brain?
What is epigenetics?
What parts of the brain mediate/integrate movement?
How is the state of the body connected to creativity?
How does light work within the body and around it?
What is the microbiome, and how doe it mediate gut health, depression, fetal health?
Learn by Doing: Apply What You Know
You will also have specific hands-on opportunities to explore how to connect this new knowledge with your own HCI research in health, wellbeing and human performance.
Build Your Research Networks; Lead the Field
The school is going to be fantastic for both your knowledge and community building: we'll be learning first-hand from domain experts who will lead deep dive explorations into each of the foundational pillars of the Inbodied 5 Model: the MEECS (Move, Eat, Engage, Cogitate, and Sleep) and the microbiome (inbodied to circumbodied).
Read more about the in5:
m.c. schraefel. 2019. in5: a Model for Inbodied Interaction. In Extended Abstracts of the 2019 CHI Conference on Human Factors in Computing Systems (CHI EA '19).
You will leave with:
a deeper, improved knowledge of how the body works as a set of interconnected complex systems,
practice in how this knowledge can open up the design/research space for health, well-being, performance
an enriched network of colleagues, and
opportunities right away to build, own, claim leadership in a new area of HCI.
Daily Plan
Each day we will cover an inbodied topic in detail (like, how does movement work? how does that engage all the subsystems of the body). We will also have time to do hands on work to build up ideas of how what you've just learnt can be applied in design challenges.
OUTCOMES – new skills, networks and leadership in a new area of HCI.
Instructors
We are bringing together domain experts on each of the MEECS to lead each of the in5 tutorials. These include:
Within the Body:
MOVEMENT: Gareth Stratton, Head of the Research Centre in Applied Sports, Technology, Exercise and Medicine, Swansea University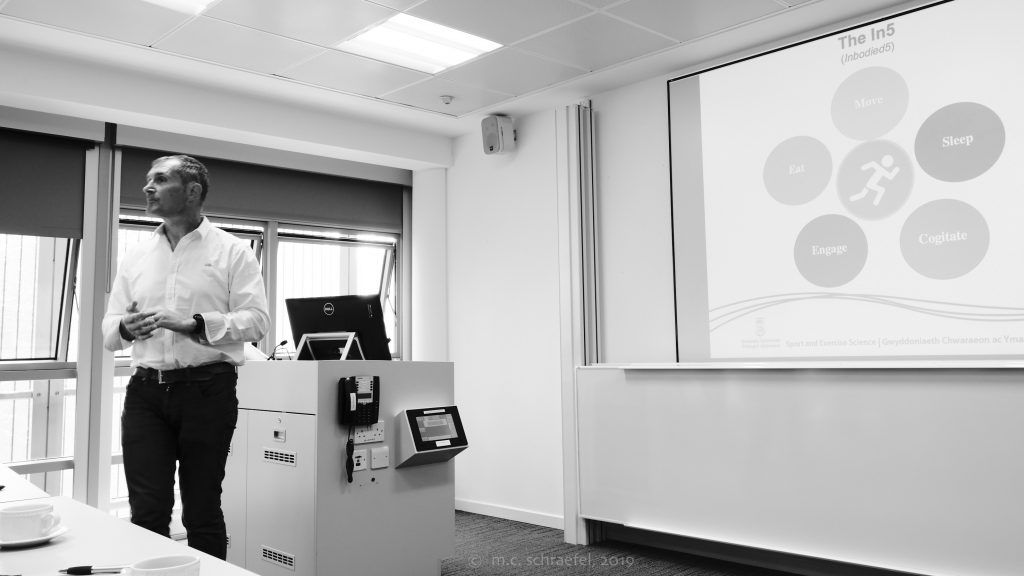 NUTRITION (Wed): Dr. Caroline Childs, School of Medicine, U Southampton.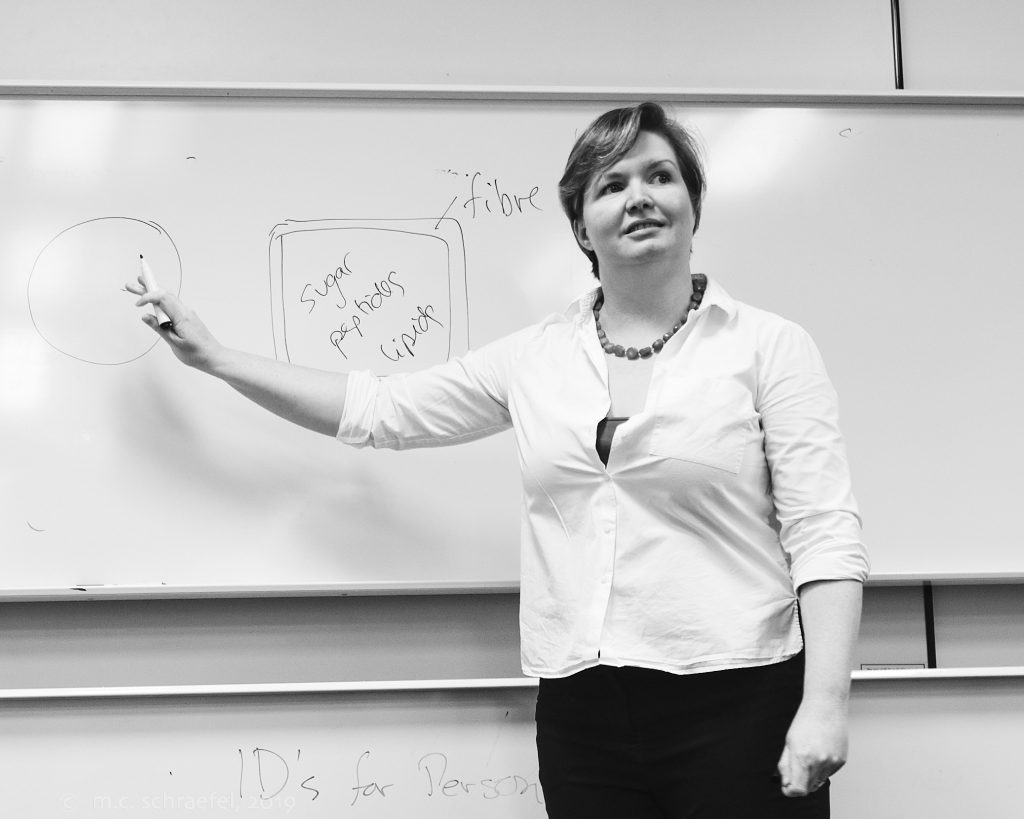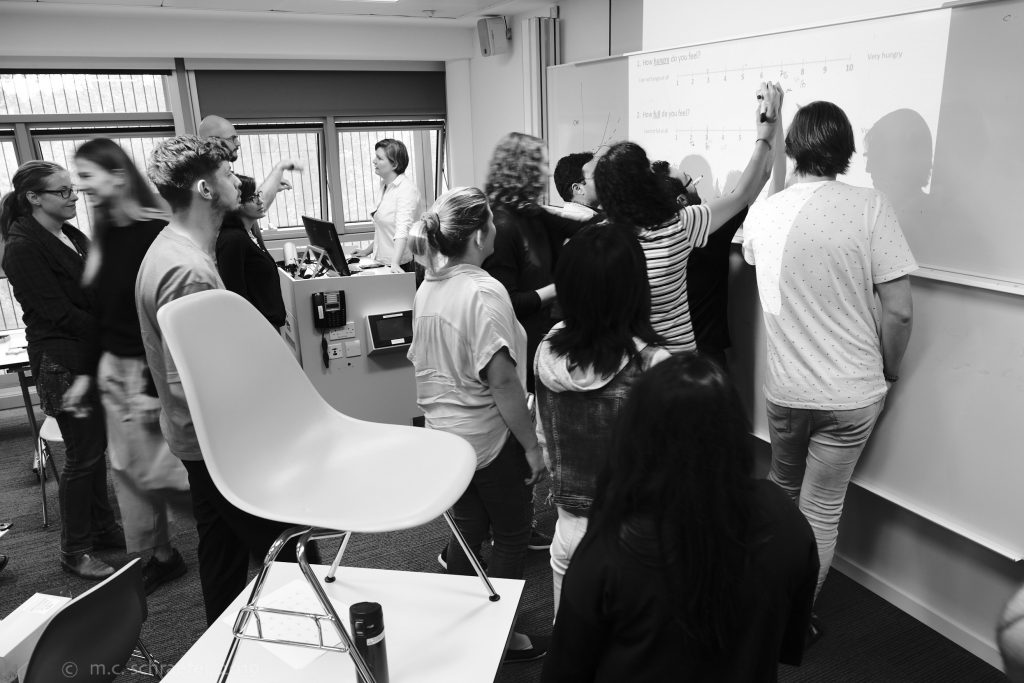 SLEEP SCIENCE: Mary Morrell, Sleep Lab, Imperial College, London
Prof Mary Morrel of Imperial
Within and Around the Body (CircumBodied Interaction)
EPIGENETICS: George Attard, Chemistry, USouthampton
Prof Attard

leading the first evening seminar
CIRCADIAN RYTHMS/LIGHT (Wed): special guest instricutor, Satchidananda Panda Salk Institute
Prof Panda joining us from Salk, UCSD

for our 2nd Evening Seminar, Circadian Clocks
MICROBIOME (Friday): Gerard Clark, University County Cork
Dates and Location
Tuesday, August 6th – Friday, August 9th, 2019 (four days)
Accommodations
Suggested: Highfield House
We have a Summer School rate with this hotel. Just tell them you're coming to the University Summer School – or use this code: 0805US
Please book your accommodation soon to get the block rate.
Getting There
The summer school will take place on the Boldrewood campus at the University of Southampton, which is roughly two hours travel from London and accessible through a number of transit options, including bus and rail:
Cost: Free Tuition
If you are in university research, anywhere in the planet, there is no cost! The school is free, and we will feed you during the summer school, too.
For international students and academics, we do have a limited number of travel bursaries to help you attend.
So for those students/academics OUTSIDE THE UK in particular who need funding please apply by Friday, June 7 for first consideration. Results to this first round funding requests will be provided on Monday, June 10 (if we have more funds remaining, we will post a second call).
FOR THOSE IN THE UK – a special note – please ask your Supervisors for support – EPSRC-funded PhD's have travel allowances; supervisors will also often have support from their projects. We will help where we can.
Applying to Attend
Spaces for the school, and funding opportunities are limited, so apply early!
July 2 update: The School is now full. If you would like to sign up for a space in case of cancellation, please fill out this short application form and let us know. We'll let you know if a space opens up.
Organizers
m.c. schraefel – Human Performance/Computer Science University of Southampton
Josh Andres – IBM Research & RMIT University
Aaron Tabor – University of New Brunswick
Eric Hekler – Center for Wireless and Population Health Systems, Qualcomm Institute and Department of Family Medicine & Public Health at UC San Diego
Scott Bateman – University of New Brunswick
Florian 'Floyd' Mueller – Exertion Games Lab, RMIT University
Sponsors
The summer school has been generously supported by: