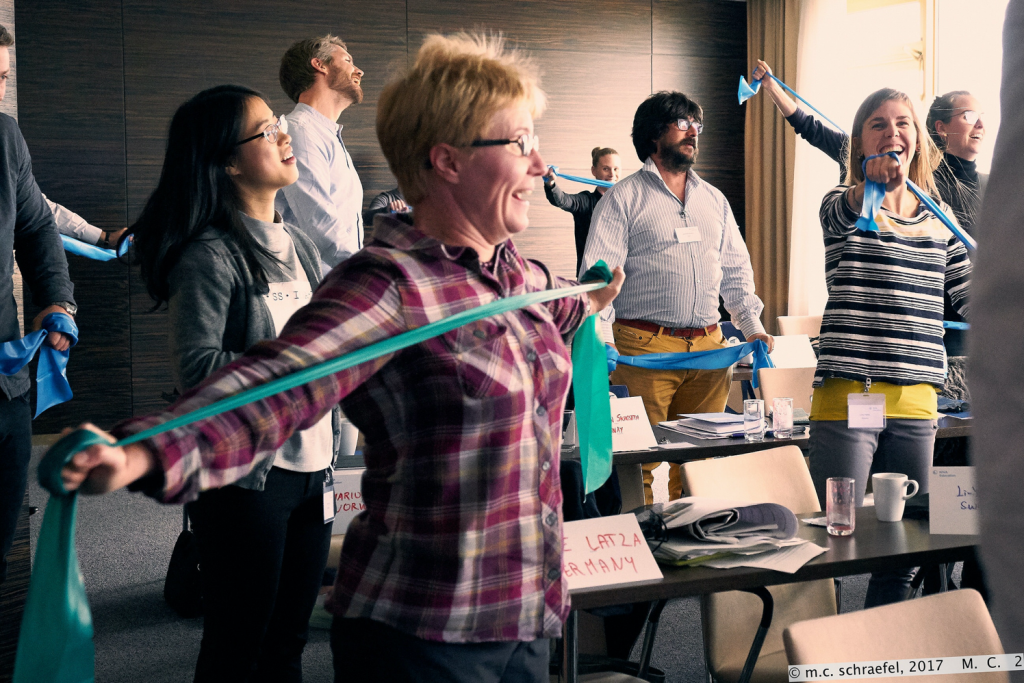 HRIT is the name of the Fellowship project associated with an EPSRC Established Career Fellowship – m.c. schraefel is the PI/Fellow leading HRIT.
WE ARE HIRING! The following offers an overview of the project, its three research strands and objectives.
VISION
The aspiration of this fellowship is to develop innovative, interactive technology to provide "Health Resilience" for all. Its aim is to harness mobile health technologies to enable self management of one's health, and from that, to improve both individuals and groups' quality of life. The core outcome of this work will be the development of new, validated, human-centered ICT tools, methods and models to support a Healthy Nation.
OPPORTUNITIES: WE ARE HIRING
There are researcher opportunities available for two Research Fellows and 1 UK/EU funded PhD. Please see Post Ref 1233520FP at jobs.soton.ac.uk for the Researcher post application, and please email HRIT-phd@nopain2.org if you're interested in doing a PhD on the following
PROJECT OVERVIEW
The need for low cost, pervasive, interactive health interventions is great. The costs of poor health are increasing year on year, affecting work place productivity from higher rates of absenteeism, to health services costs for mental health support and rising rates of obesity and associated conditions like type II diabetes.
New approaches for digital health technology, however, are also critically needed as reviews of current interventions show they are not having either significant or lasting impact. Indeed abandonment is high. A thesis of this fellowship is that that lack of impact is not because of the technologies themselves, but in the models that inform their designs. Currently, the approach is: active, rational and individual. That is, a person, generally on their own, must make the cognitive decision to act in a to follow the prescription of a device/tracker to enforce a health prescription (e.g. walk 10k steps a day). While this approach works for some, some of the time, it does not work for enough people, enough of the time, to have an effect at scale.
An objective of this fellowship is to test a new model of health technology design framed as "inbodied interaction": the alignment of health technology with how the body performs optimally [overview short paper on this approach]. The model is based on three components: (1) our physiology itself, and how that responds to our environments, (2) how our physiology, beyond just the cortex of our brain, is part of our decision-making process, and (3) and how social contexts influence our health practices.
The fellowship will explore each of these components over three strands of related research.
Strand 1: the objective is to design and test passive inbodied interactionfor low-to-no interaction.
Our goal is to design components to work as embedded interactive technologies that, simply by using them, improve performance, health and wellbeing, leveraging air, light, microbiome – or what we call supporting circumbodied interactions.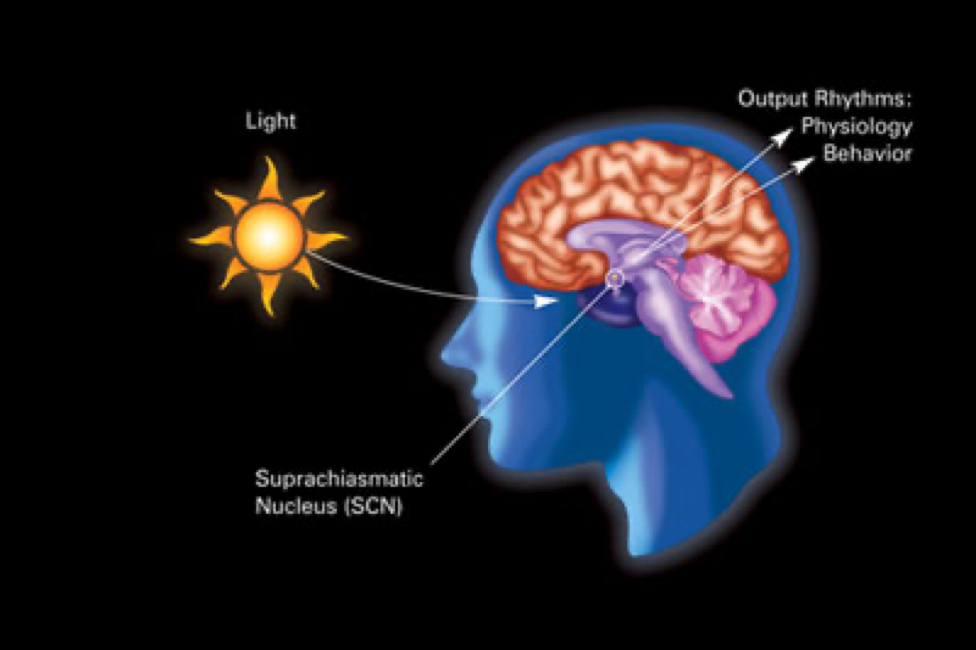 Strand 2: The objective is to design active inbodied interactionthat deliberately helps connect the experience of health with the practice of health for health knowledge, skills and practice building.
Health Decision making is informed not just by the rational approach of seeing data and deciding to act on it; it is also informed by the lived experience of what a health practice feels like in order to assess the cost of adopting it. There is a significant challenge to help individuals access a health experience easily enough and fast enough to make a judgement about that health practice, and building up that practice to sustain the experience.
Our main objectives here are (i) to develop methods to close that gap between experience and practice, (ii) embed these methods into digital interventions that support (iii) building knowledge and skills to support that practice.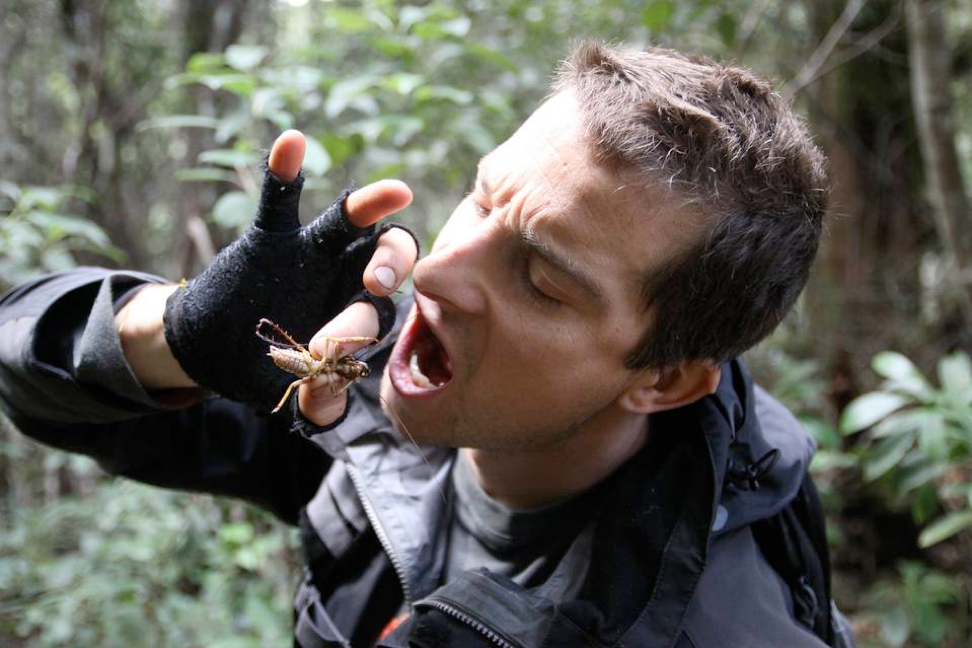 Strand 3: the objective here is to develop digital health technologies to support group inbodied interaction.
Because social context and cultural practices influence health decisions, we need to design health technologies that groups can use to explore how health approaches can be adopted within the contexts of their own cultures. We frame the outcomes of this strand as "digital assets" where our goal is to create digital health kits that communities can use to help them both explore, test and develop practices to support health success.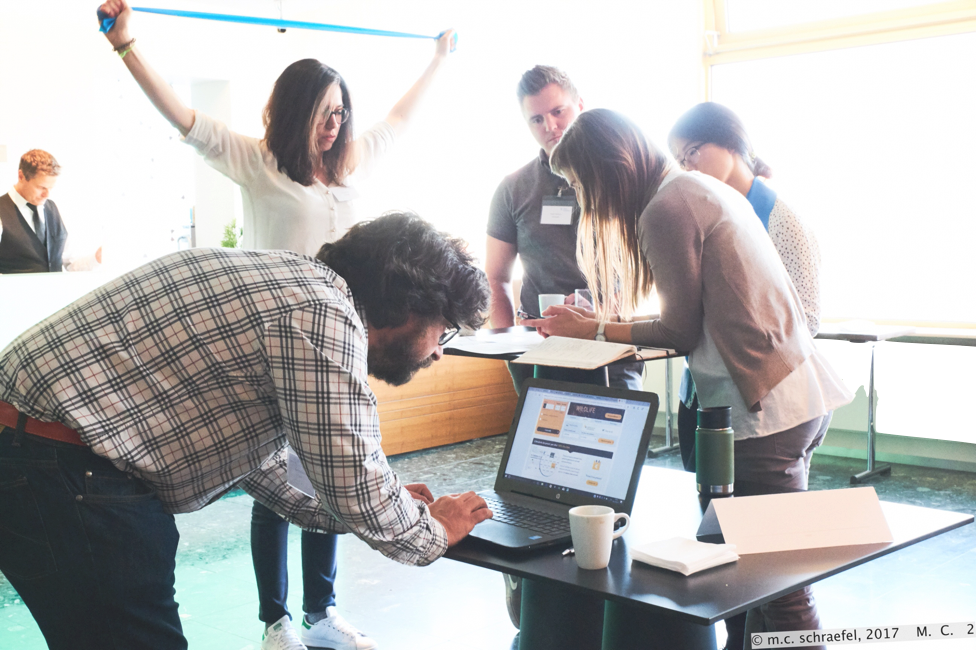 We are looking for researchers and PhD candidates keen to help advance this work, and to help build and lead a new community of researchers and designers in Inbodied Interaction.
Related Activities
The work of the Fellowship is part of a growing series of related efforts. For example, this past summer we hosted the First International Summer School on Inbodied Interaction,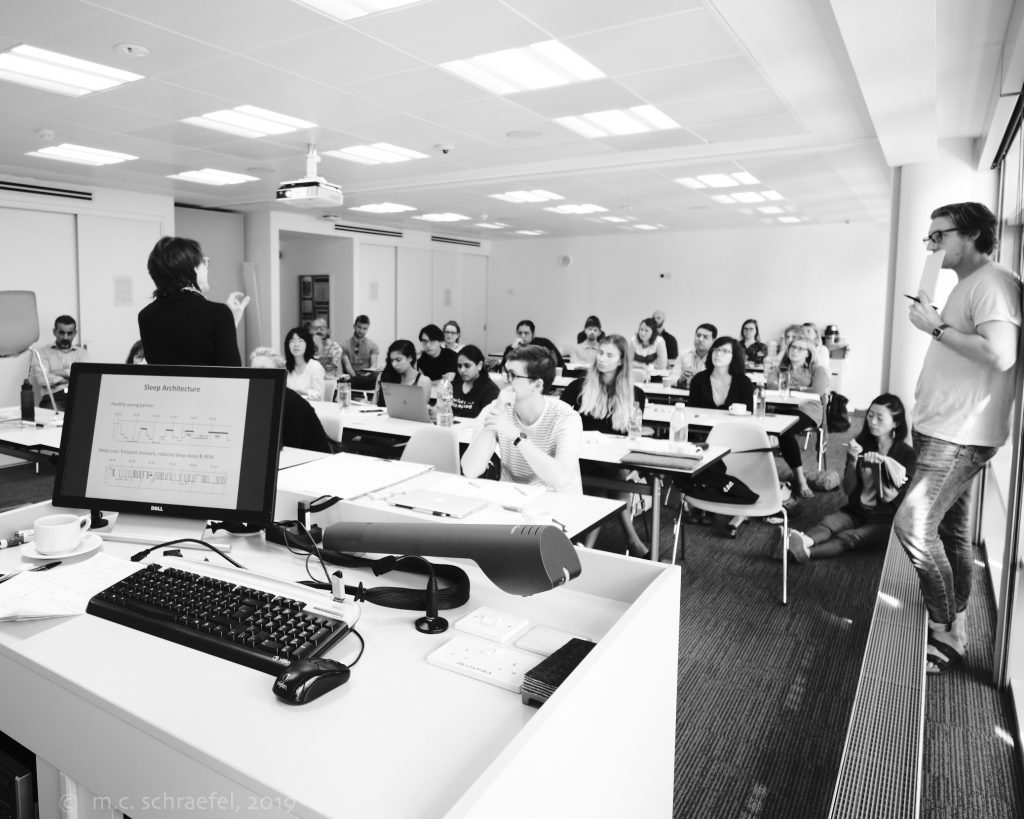 as well as workshops on Discomfort Design (ubicomp2019) and Group Health Culture Design (CSCW2019).

We are running three events at CHI 2020 in Hawaii: the 3rd International Workshop on Body as Starting Point. Papers from the workshop will be invited for a Special Issue of Interacting with Computers 2020. Short Courses Inbodied Interaction 101 and 102 are also running at CHI2020. And the ACM HCI magazine, Interactions (IX) will have as its March/April Feature a suite of articles on Inbodied Interaction.
JOIN US to help #makeNormalBetter
Please see Post Ref 1233520FP at jobs.soton.ac.uk for the Researcher post application, and please email HRIT-phd@nopain2.org with your thoughts on possible topics/strands, if you're interested in doing a PhD on HRIT.
---